Eight months ago, I tried to create a stuffed mouse after watching Andrew Price's tutorial on youtube (https://youtu.be/Ebx2qbBlvh0). 
He made it look easy, so I gave sculpting a bear a go: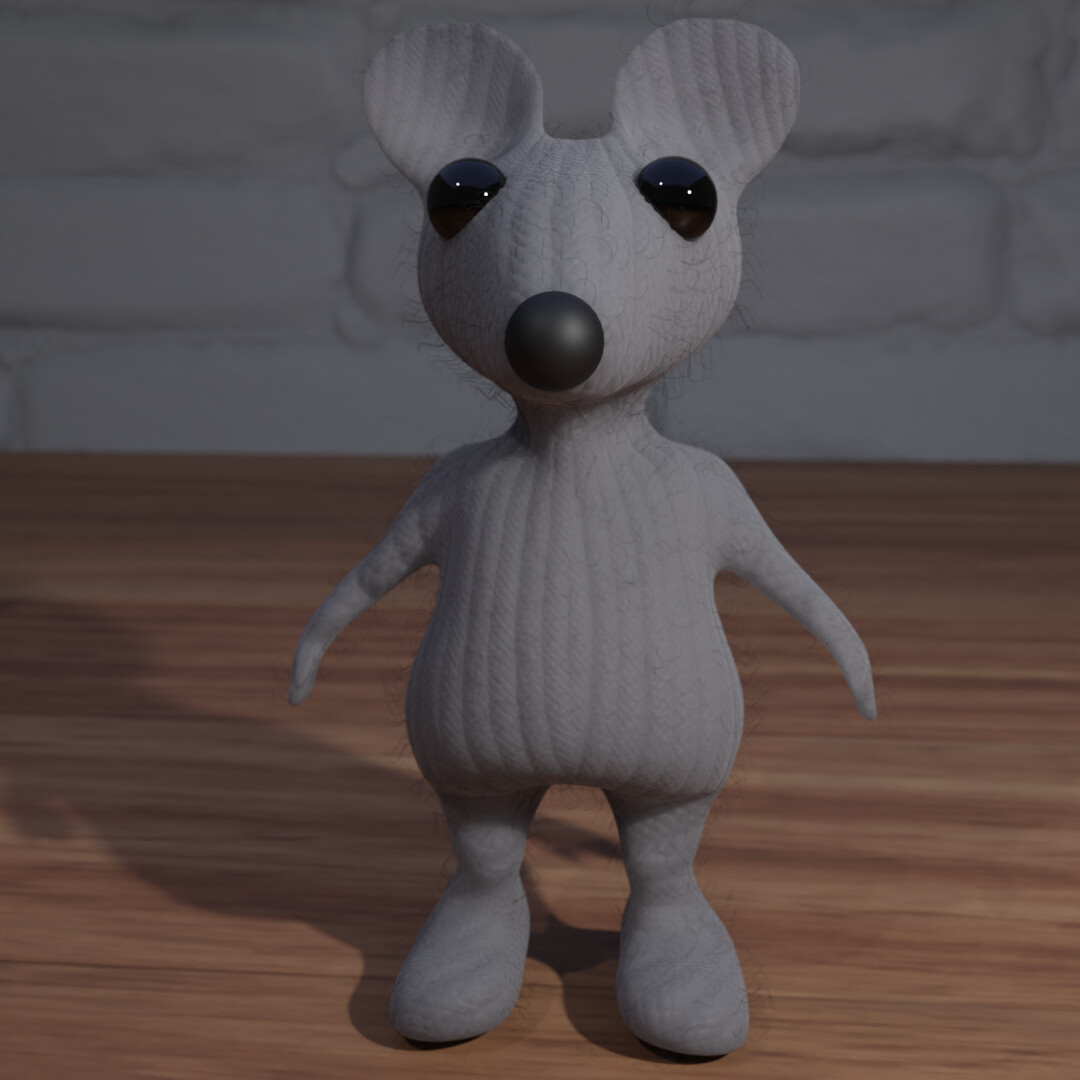 I got frustrated and gave up after many hours of trying to get the shape right. Organic and curved objects are complex. Creating hard surface models is more my speed. However, I continued learning and expanding my skills. Eight months later, I finally have something closer to what I sought. 
I started creating models about two years ago. I strive to create my models as detailed and realistic as possible, not so much as an "artistic choice," but rather I struggle when it comes to doing my own thing. I can see new ideas, but it is more like the idea of what something could look like; any attempt to actualize my vision results in total failure. This same problem is what lead me to Daz Studio. I could buy props, set a scene and play with shadow and light until I got something that tickled that part of my brain where my wild imagination lives. 
At first, I set up compositions. Next, I started playing with camera effects. Then, there were some textures I didn't like. The prequel to all this work was my efforts for several years in modding Skyrim. I got very good at updating textures, merging, and even customizing mods. However, the models were always someone else's. So, I downloaded Blender and started watching youtube videos like Andrew's.
After creating a few test objects of no importance, I finally created the first version of my Joust arcade cabinet. It has been a constant process of learning and experimenting since then. I wonder what I will be capable of in another two years.